About the NICF
The NICF, National Institute of Carpet and Floorlayers (formerly the National Institute of Carpet Fitters), was formed in 1979.
The aim of the NICF was to promote excellence within the field of carpet fitting, understanding and awareness of the British Standards Code of Practice for the installation of textile floor coverings, and to provide assurance of quality of workmanship to the public.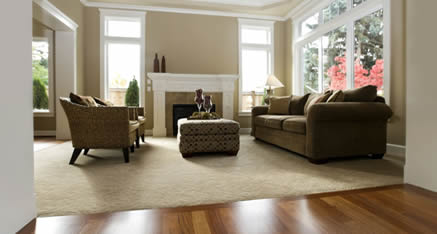 The NICF Council has always listened to the views of its membership and as a result in 1998 rebranded as the National Institute of Carpet and Floorlayers in order to recognise those members who were multi skilled and also attract additional members including vinyl fitters, wood and laminate fitters and vinyl tile fitters.
In 1998 the NICF in conjunction with the Contract Flooring Association formed the Flooring Industry Training Association, FITA, and set up a state of the art training facility, this is now well established within the industry and is the premier training facility in the UK. Courses are run regularly throughout the year and are for newcomers to the trade as well as experienced fitters wishing to improve their skills. For more information about FITA please visit www.fita.co.uk
The NICF is a highly respected organisation within the flooring industry and is active in promoting the skilled floorlayer. For many years hosted the UK Floorcovering Fitter of the Year competition and initially devised and managed the European Team Floorlaying Championships held each year in Germany.